Best IVF Center in Ghaziabad
Dr. Lisa Sharma believes that everyone's dream of parenthood must be fulfilled in an affordable way. This belief is what makes IVF World the best fertility center. Though the cost of IVF is not fixed but is generally on the higher side, but Dr Lisa Sharma IVF World is the best IVF Center in Ghaziabad, offer low cost IVF treatment with higher success rate of IVF.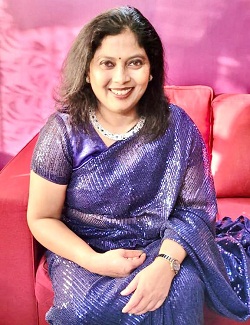 Dr. Lisa Sharma
MD FICOG
PGIMER Chandigarh
Gynecologist and Fertility Expert
A Postgraduate (Alumini) From The Grand PGIMER Chandigarh (2000 Batch ). Received MD OBS and Gynecology
Obtained FICOG (Fellowship in Reproductive Medicine) from the esteemed FOGSI Committee and become a Fertility Expert
Dr. Lisa Sharma also did an Illustrious Residency from the UCMS and GTB Hospital New Delhi in 2003. She started her private practice in Indirapuram, Ghaziabad in 2007 and has forged ahead with all the cases successfully
Our fertility center combines state-of-the-art technology in reproductive medicine with a multidisciplinary approach while understanding the physical, emotional and spiritual needs of our patients. The staff is dedicated and committed to helping people move through the challenges of becoming a parent with the best treatment including:
FERTILITY TREATMENT
IVF
IUI TREATMENT
EGG DONATION
OVULATION INDUCTION
SPERM DONATION
GESTATIONAL SURROGACY
Also the Daycare procedures offered at IVF World include:
COLPOSCOPY AND LEEP CAUTERY
LAPROSCOPY FOR ENDOMETRIOSIS, FIBROID, OPERATIVE HYSTEROSCOPY FOR POLYP REMOVAL AND SEPTUM RESECTION
CTG OR NST
At IVF World, our main focus is to work with individual patients; integrating health services under one roof because we know how important it is for you to enjoy your parenthood. Best IVF Centre in Ghaziabad offer couples who hope to enjoy parenthood, a team of world-class specialists from stay committed to bringing you the best of IVF treatment at the most affordable cost. Book an appointment on call today at our IVF Center in Indirapuram, Ghaziabad.
Now infertility is no more a reason which is stopping you from starting a family. So get the best IVF/IUI treatment, infertility counseling, male infertility treatment, and more at affordable rates.
Testimonials and Feedback
I and my husband came last year here from Lucknow for infertility treatment, as we plan to start a family. We are much thankful to Dr. Lisa Sharma and her entire team. The IVF treatment provided by her was very good and even the cost of the same was within our range. Again I am very thankful for Dr. and her team. I will surely recommend her to others as well.
Urmila Bhardwaj
Testimonials and Feedback
We are very grateful to Dr. Lisa Sharma for helping & handling our treatment. The entire experience with her was very good, Dr. Lisa is very down-to-earth and very helpful. The doctor is truly professional in her approach and always listens to my queries with patience.
Simmy Ahuja
Testimonials and Feedback
I am blessed with a baby, thanks to the treatment provided by Dr. Lisa Sharma. Despite taking medicines and different kinds of treatments, I was not able to conceive. So someone recommended me Dr. Lisa and we started treatment some years back. I am finally blessed with a healthy baby.
Monika D'Souza
Testimonials and Feedback
Dr. Lisa Sharma is the most highly experienced and knowledgeable doctor I have ever seen in my life. I am lucky that she took my case and handled all my queries on a positive note. Now I am blessed with a baby girl, thanks for providing the best fertility treatment. She always makes me feel comfortable and was always available over the phone.
Payal Agrawal